Lights Camera Diwali - Tee
INR 599.00 INR 899.00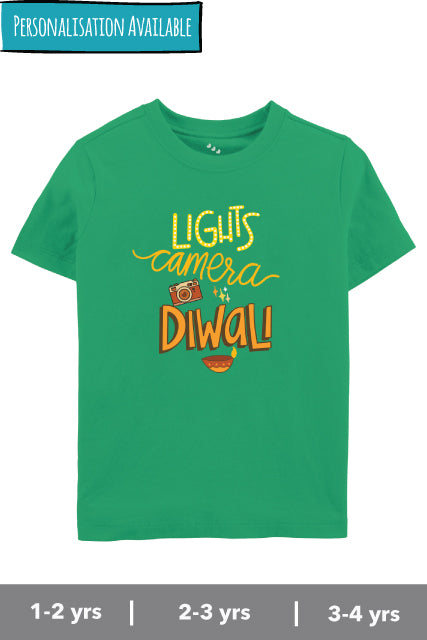 A festive take on the famous lights, camera, action - this is a perfect Tee  for little ones to comfortably wear through the Diwali season!
Kindly made with 100% organic cotton and natural dyes.
Get yours personalised today by choosing the appropriate option from the drop down.
Once you've selected the personalisation option, write in your name and number in the comments section on the checkout page.