Intro - Onesies (Multilingual)
INR 599.00 INR 899.00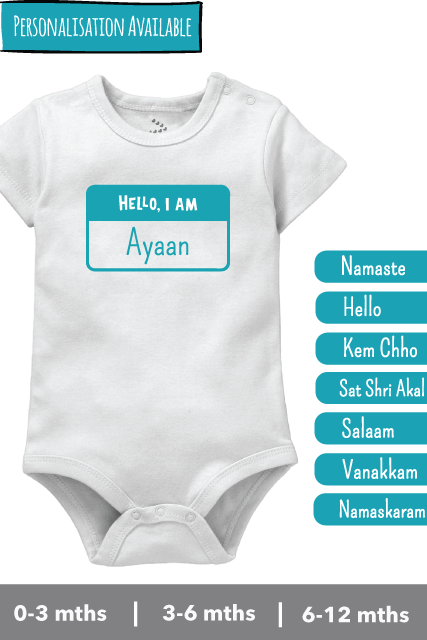 Designed to introduce your little one to the world (in your own language!), this is the perfect first personalised outfit for your little one. 
Kindly made with 100% cotton fabric and natural dyes.
Please ensure to type in the child's name in the special instructions section on the checkout page.