Big Funda's Start Small - Tee
INR 499.00 INR 899.00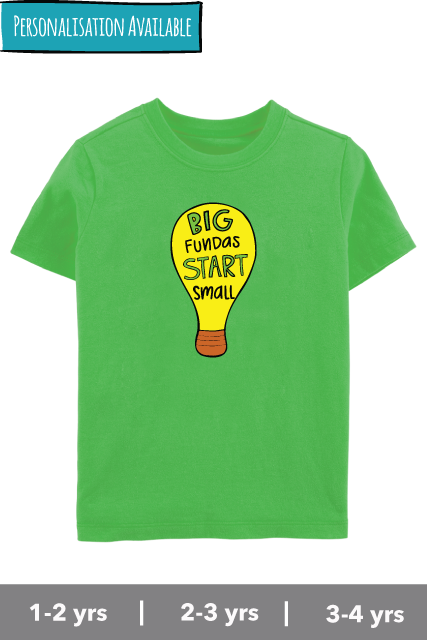 In the midst of nappy changes and non-stop nursery rhymes, this onesie/tee is a good reminder that these little people are going to be future superstars, with big brains and big ideas!
Kindly made with 100% organic cotton and natural dyes.
Get yours personalised today by choosing the appropriate option from the drop down.
Once you've selected the personalisation option, write in your name and number in the comments section on the checkout page.