Brave Beautiful Bold Bindass - Onesie
INR 499.00 INR 899.00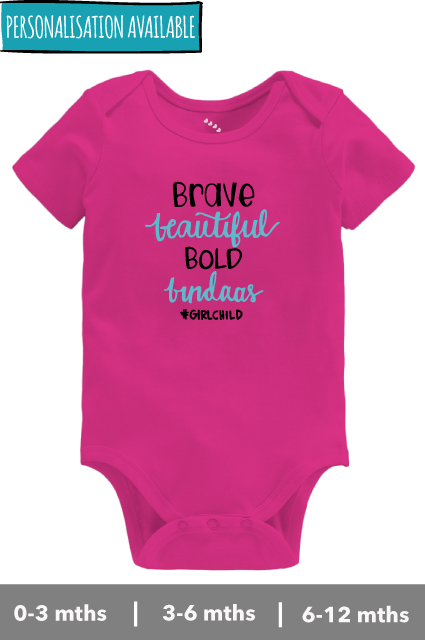 Girl Power! Girls have a lot going for them, and these days their super powers only seem to be getting stronger. Flaunt some fierce feminism with these #girlchild tees and onesies!
Kindly made with 100% organic cotton and natural dyes.
Get yours personalised today by choosing the appropriate option from the drop down.
Once you've selected the personalisation option, write in your name and number in the comments section on the checkout page.