Future Cricket Star - Onesie
INR 299.00 INR 399.00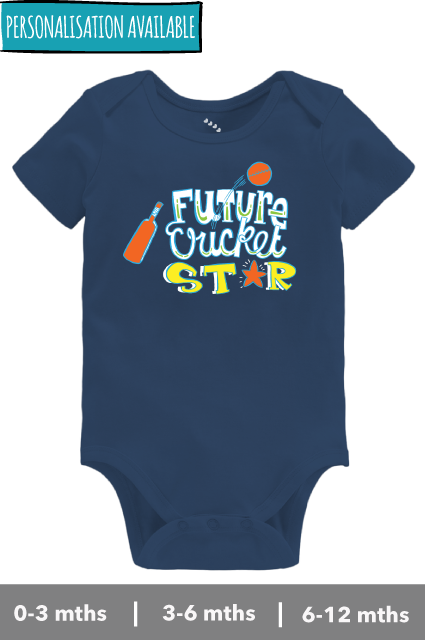 What Indian parent doesn't have a little tiny hidden hope that their child will become the next Sachin?
Hide no more! Until he/she is strong enough to hold a cricket bat, a onesie will do :)
Soft & comfortable, and ideal for your baby's wardrobe.
Kindly made with 100% organic cotton, and organic dyes.
Get yours personalised today by choosing the appropriate option from the drop down.
Once you've selected the personlisation option, write in your name and number in the comments section on the checkout page.
*Please note that personalised orders will take an extra 2-3 days to ship. Also these cannot be returned, cancelled or exchanged.