Team India- Water Bottle
INR 699.00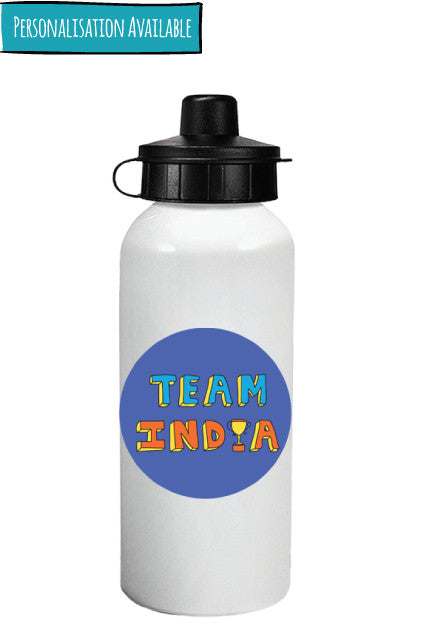 If there was ever a time to be patriotic, it is now! With India making a name for itself on so many frontiers, we are proud to be a part of Team India!
Fun sipper bottles that are sure to be a hit for children (or adults!) of any age. Featuring your choice of Zeezeezoo design on one side, and a name on the other, these bottles are great for your own kids or as gifts!
Ideal to send to daycare/school, for traveling or for sports - and you can be confident their personalized bottle will come home again each time!
An added benefit is the two lid options, a screw cap or a pull-out sipper with a plastic cap - ensuring ease of drinking even when on the go.
The bottle is made from aluminium with a plastic cap, and can hold 500 ml of fluid.
Get yours personalized by writing your name in the comments section on the checkout page.